Guided tours of the landing beaches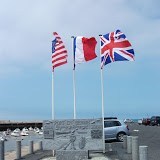 You want to visit the landing beaches, with a multilingual professional guide,

Our partners will be able to tell you the exact historical facts on each site visited, and answer all your questions
Gold Beach D-DAY Tour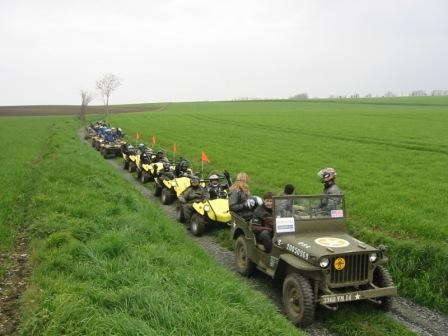 Since 2003, we have made you discover the history of the D-Day landing in the British and American sectors, a journey through time rich in emotion.
We offer a personalized service, guided in French and English for minibus tours from 2 to 8 people on full day or half day.
Or offer authentic sensations aboard a vintage jeep for 1 to 3 people.
Website
Normandie Sightseeing Tour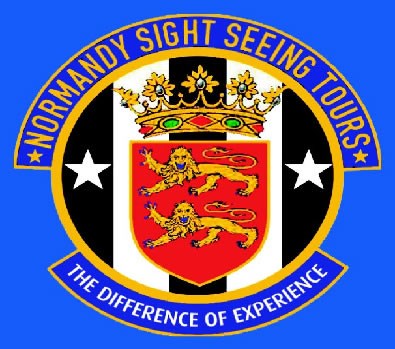 Come share 15 years of exchanges and meetings with veterans and families of Allied soldiers buried in Normandy.
You will be filled with emotions by following the paths taken by our liberators.
Your guide will enjoy sharing his or her knowledge in order to perpetuate this duty of memory.
Normandie 44 Tours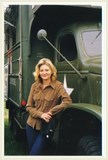 Visit the American landing beach area by minibus (8 people max.).
English and Canadian only on request on private tour.
Guided tours in English (private tour in French or English).
Website
Normandy Landing Tours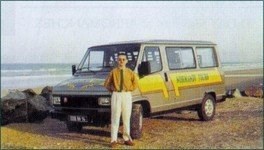 Guided tours of the D-Day and Bessin beaches in French and English.
Departure from the hotel de la Gare (opposite the train station) or from your hotel.
Excursions by minibus from 1 to 8 people.
Site Internet
Overload Tour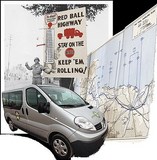 Company warmly recommended by veterans and our many customers for several years now. Our team of enthusiasts will take you to the D-Day sites and discover Allied soldiers' lives off the beaten track.

Our knowledge and professionalism are reinforced by the help of maps and photos that will take you back in time.
Normandy Circuits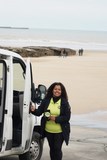 Guided tours of the D-Day beaches, your guide will accompany you from Caen or Bayeux (Place de Québec or your hotel).
Possibility of visits in different languages: English, French, Portuguese and Spanish.
Excursions by minibus from 1 to 8 people or private tour. Guide with vehicle or guide alone. Let yourself be guided in Normandy.
Website
Bayeux Shuttle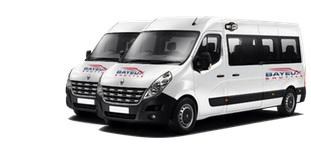 An experienced English-speaking guide will accompany you for your classical or private tours (up to 8 people).
During the journey between the different places, tactile tablets are made available to you to read detailed information on the sites thanks to GPS localization
Free Wifi access on board. Lunch included for private tours by the day.
Website
Around Europe Battefields Tours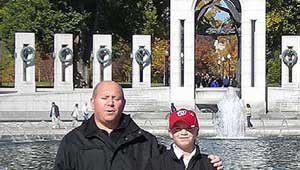 We offer a 6-hour tour from Bayeux.
This tour includes the visit of the American Cemetery and its interpretation center, a photo stop on the beach of Omaha Beach, Pointe du Hoc taken by assault on the morning of June 6, 1944.

The afternoon is dedicated to the visit of Utah Beach with the Airborne Museum and a free time of one hour to Ste Mère Eglise

Normandy Panorama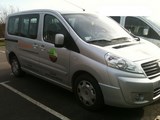 We offer half-day or full-day tours on the D-Day beaches from Bayeux or Caen. Shuttle Mont St-Michel with guided tour (2 times a week).

Private tour all year round: organize your own tour with a guide and a vehicle!
Normandy Shuttle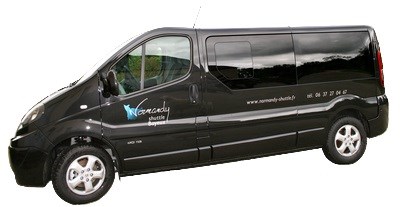 Half-day or full-day tour on the D-Day beaches from Bayeux.
Shuttle to Mont Saint-Michel.
Private excursions all year round.